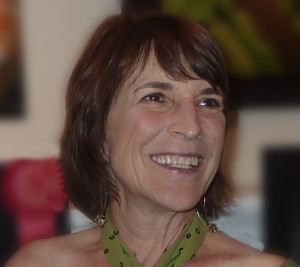 Staff Reports
Redstone Review  
Lyons, Colorado
August 14th/September 18, 2013 edition
No matter where we turn, we hear stories about how bad it is "out there." Linda Commito's award winning Love Is the New Currency is a book about how good it is "in here" – inside the circle of love, compassion, and human connection that is created when we open our hearts to each other. The author has been on a passionate quest for the past three years to document stories of people who are making positive changes in simple, yet extraordinary ways.  In this book, she explores what everyday people are finding hopeful in their lives and what they are doing to create it.
Ms. Commito is passionate about her vision to leave this world a kinder, more loving, and interconnected place.  She believes that she can best do that by working with children.  In the past few months, she has met with over 500 children at a Title One elementary school to share ideas about what kindness looks like.  The results were the creation of 500 individual expressions of kindness – to people, to the planet, to animals and to ourselves.  Most of these profiles were mounted onto "Kindness Quilts" and displayed at a library during the month of April. They will soon be adorning the walls of the school's lab rooms and hallways.
Linda is currently working on a kindness book and web site for children.  To find out more, please visit her website at www.loveisthenewcurrency.com. You are invited to sign up for a monthly uplifting newsletter.
Love Is the New Currency is available for purchase locally at The White Lion in Lyons, Distant Harbors and The Old Gallery in Allenspark, Colorado.