Life is Sweet! Tweet! Tweet!
It seems like a lot of tweeting going on in the cyber world. But are you feeling more, or less, connected? Perhaps in our attempt to 'not miss anything', we are missing what's really important – the simple things in life that can give us the greatest joy.
Last week my friend and I went for a walk through Selby Gardens – our favorite place to connect with nature, each other, and to just BE in the present moment.
As we entered the greenhouse – a magical world of orchids, bromeliads and waterfalls – we were transported. Sitting on the wood slat benches, facing each other, we did slow breathing, filling our lungs with an abundance of luscious, life-supporting air. (Although I've never been to an oxygen bar, I can't imagine it being any better than this). Meditating for a few minutes created a natural high – a feeling of ONENESS with God, the world, each other…so wonderful that we didn't want to leave.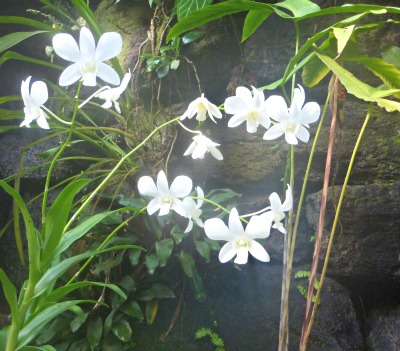 The rest of our walk, alongside the bamboo sentinels overlooking the bay, brought about a peace and calm that only nature can provide. Though only a short distance from where we lived, it felt like we were on a retreat.
Suddenly we heard a rather loud, insistent "TWEET, TWEET, TWEET!"…Read More










Gifts of Love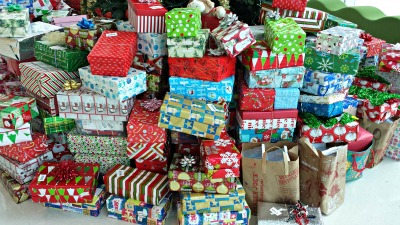 Let your hearts be light. The Christmas spirit is alive and well!
I had been looking for evidence that giving and goodness are prevalent in a world seemingly dominated by negative news reports. While acts of love and kindness may be easier to spot during the holiday season these glimmers of love and light brighten our existence whenever and wherever we find them.
Here is just one example I found:
I noticed in the Herald Tribune, our local Sarasota newspaper, an article requesting donations of "Shoe Boxes for Seniors." It made me smile as I created a "lavender themed box" for a female senior filled with soap, lotion, note pads, socks, a lace fan and a picture frame. What a simple idea to bring joy to the elderly in our community who are often alone or without family members close by.
It reminded me of my own grandparents, now gone, with whom I used to share the spirit of holiday giving. As part of a 'universal family' such as ours, we may not be able to bring joy to our parents or grandparents, due to loss or distance….but we can do something to make other people's loved ones feel special.
When I delivered the box, I was astounded by a gigantic Christmas tree surrounded by hundreds of beautifully wrapped shoe boxes that would soon be delivered to assisted living centers, shelters, and elderly people in the area. For many, this would be their only present for the holiday…Read More
Love or Fear? It's a Choice!
Sometimes in the midst of inexplicable cruelty, the total disregard for life, the senseless killing of innocent people… it's hard to remember that we have a choice. Do we want to live in love or fear?
The shootings in Paris, like so many incomprehensible acts of violence, could easily have shut us down. As we watched the disturbing news from the safety of our homes, it felt as though an impenetrable angst lay over our psyches.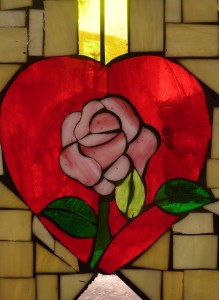 Yet amidst the scenes of dead bodies, empty streets, rapid fire loss of innocence, there is hope. We may have wondered if this is the new reality, what, if anything, can we do to live our lives in a way that will make a positive difference?
Darkness cannot eclipse the light. Acts of kindness, enlightened perspectives, the willingness to help those in need, the decisions to not give up – to love no matter what…are beacons of light in a darkened world
In the news, two young French women relate their unique experiences:…Read More
Where Do They Go?
Do you remember the magician's trick where he puts things into a tall black hat, waves a magic wand, and turns it upside down only to find it empty? Where do all of those scarves and trinkets go?
If you ever figure it out, please let me know because I've found that my black purse has become my "magic hat". Every day I put in grocery lists, coupons, receipts, to do's…and when I reach in to retrieve them, they have magically disappeared. Though I spend a lot of time trying to find them, I rarely ever do, or else they show up mangled or torn – like they've been through the ringer (and maybe they have) – sometime later.
A friend Jessie suggested that they go to that empty space where single socks go.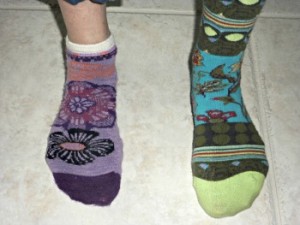 (Have you noticed that you never lose a pair of socks or earrings, it's always just one?)
Or perhaps things go into the BLACK HOLE. If so, where do they end up? Do they ever return? And if not, who's using them? Is someone walking around in a different universe with one black sock and a red one?
The problem is the inordinate amount of stress that losing these things creates. I can spend hours looking for lost items, determined to prove…Read More
Is Love For The Birds?
It was late afternoon as I walked through the deserted garage in my condo complex focused on a handful of mail I had retrieved. Out of the corner of my eye, I noticed a slight movement on the ground. Becoming very still I saw a morning dove, fragile, yet fearless in his steadfastness.
Using my best chirping imitation in an attempt to reassure him, I stepped closer. Surprised that he did not move away, I wondered, Was he hurt? But then I remembered that doves are usually in pairs. "Where is your mate?" I asked. Softly, slowly I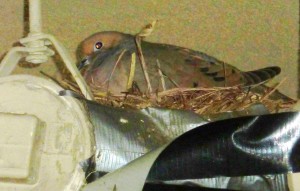 walked through the garage, carefully inspecting the rafters. It was then that I saw her, a fresh twig poking out of her nest in the eaves, two bright, but calm, eyes peering down at me.
I was grateful for this moment, so tender and sweet, as I witnessed this commitment to love, this unwavering protectiveness.
I remembered a story of two doves flying in a highly trafficked area when one of them got hit. Its partner flew around and around, unwilling to abandon its mate, until a kind man…Read More




Let's Light Up the New Year With Love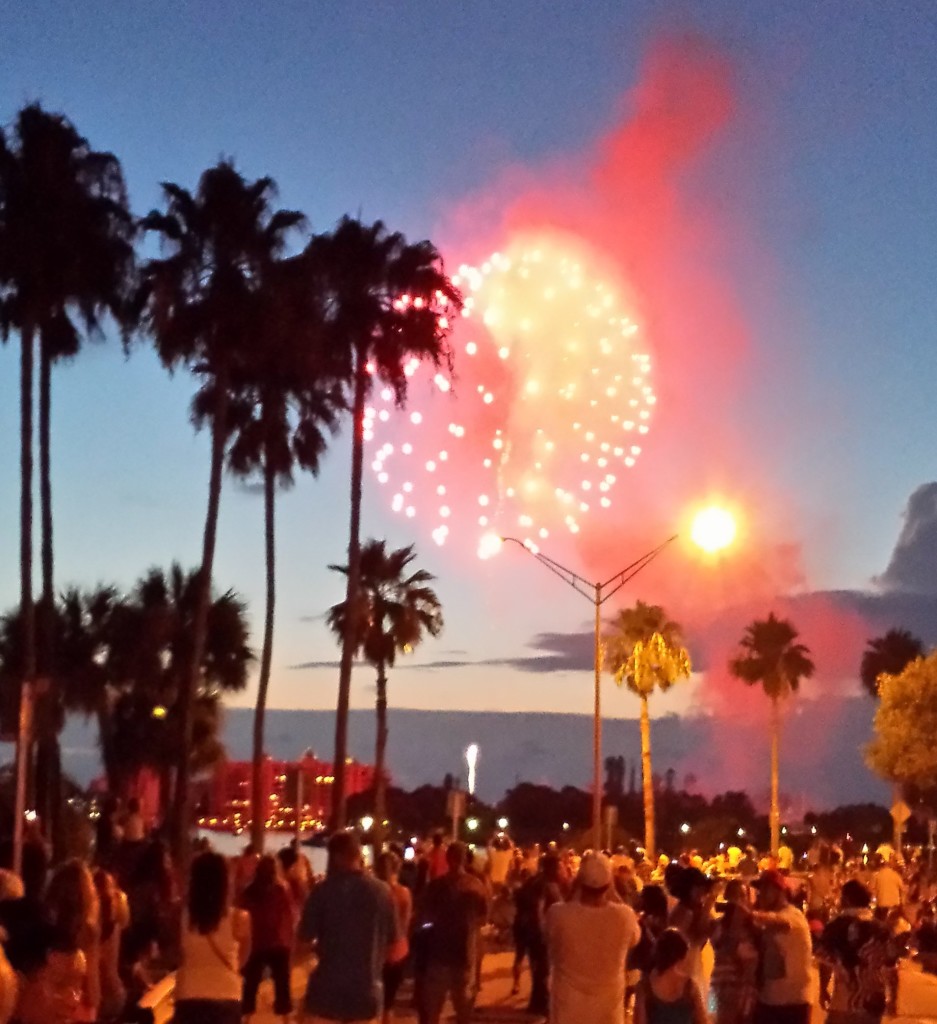 What Will It Take?
What will it take for peace and love to prevail
so that we can create a different tale?
from "playing nice in the sandbox"
to open communication and peace talks
it's time to forgive and make reparation
for all the times we've caused separation
How can we live the truth that we are all One?
It is then that our work will have just begun
let's try our best to see the beauty
in all living beings…it's our duty
to accept one and all
and heed the call
let's do our part
and open our heart
To LOVE
In this new year, may we see and act upon the many opportunities
to share our love and light with the world.
Many blessings for a Happy New Year,
Linda
Jump Start
Why wait? Life is not a dress rehearsal.
Quit practicing what you are going to do, and just do it.
In one bold stroke you can transform today!
– Phillip Markens
A little over three years ago, Trudy Paine, who owned a vintage clothing store in a college town in Massachusetts, mentioned to my mom that she was in the market for vintage dresses. Wanting to clear her attic of the sentimental things stored by her three long-grown children, my mom called to ask me, "Would you be interested in selling your prom dress?"
I was disconcerted. "Seriously? My sexy prom dress, slit up the sides, with hot pants, is now considered VINTAGE?" Apparently so.
A few months later, I got to meet Trudy, the woman who eventually sold this irreplaceable vestige of my fashionable past.
When I mentioned that I was writing a book about people who were touching the lives of others, Trudy said, "I have a great story for you!" Told in her own words, here is what took place one afternoon at Uncle Margaret's Vintage Clothing Store. You'll love how Trudy was able to jump start someone's life!
Wonder how much money I'll make today? I thought, grappling with a crossword puzzle while I awaited customers. It was a very slow day at my store, and the entire street seemed eerily quiet—even the birds weren't making a sound.

I heard a shuffle outside, and looking out the store window, I saw a lanky young man with long, spaghetti-like legs slowly walking toward the front door. His shoulders were stooped, his head was hanging, and he seemed to be staring more at the ground than at his destination.

Hmmmm. This will be interesting.
The young man entered the store and stood in front of the counter. He didn't make eye contact. "Hi. I've been looking for work, and wonder if you're hiring, but I suppose you're not, so I guess I'll leave."

He looked so defeated standing there in his worn-out clothes and downcast demeanor.

Impulsively, I pointed to the men's dressing room and said, "Wait a minute. Go into that room." Then I grabbed a pair of black pants, a 1950s blue suit jacket, and a shirt that all looked like they would fit, and handed them to him. "Try these on just for fun."

"Okay," he said, looking puzzled, but passively responding to my directive. As he shuffled to the room, I heard him mumble, "Sure, why not. I haven't got anything better to do."

A few minutes later, he emerged from the dressing room. I couldn't believe the metamorphosis. "Go look at yourself in the mirror," I ordered.

When he did, it was like watching a dry, droopy flower get some raindrops. … Read More





How Are We Practicing Self-Care?

I say yes when I mean no
and the wrinkle grows.
-Naomi Shihab Nye

Two weeks ago, I met with 25 second graders from my hometown to talk to them about kindness. After discussing the many ways we can be kind to others, I asked them, "How are you kind to yourself? …because if you can't be kind to yourself, how can you be kind to anyone else?" Many came up with ideas of eating well and exercising, but were stumped when I asked, "How do you talk to yourself?"

We might ask ourselves that same question. "What are the conversations we have in our head?" Are we loving or critical, accepting or judgmental when we make mistakes or don't measure up to our own expectations?

Sometimes we use negative self-talk when we're not feeling good about something we've said or done. While it's helpful to have an honest assessment of things, a healthy dose of love and kindness for ourselves will go a long way in ensuring that we learn from our mistakes and make any amends from a loving place.

Positive self-talk is a good place to start but it goes beyond that. How can we take care of ourselves when we've been taught that it's selfish to do so? Self-care is an act of kindness. How can we take care of anyone else if we don't care for ourselves? The airlines understand this and tell passengers, "In case of an emergency, if the oxygen masks drop, put your own mask on first before assisting children or others."

If we're healthy, balanced, and feel good about ourselves, we have more to give to others. But how do we make our needs as important as everyone else's? Sometimes we have to say "no" to others in order to be loving or true to ourselves. If we do things out of love and joy, rather than obligation, we are much happier. And we can then support others to take care of themselves and be happier, too.

When we take the time to do what nourishes us, when we plan our day to include time for ourselves and the things that we love, we feel better and are less stressed. But we need to make it a priority or it doesn't happen. For instance, when was the last time you made a date with yourself … and kept it?

Loving ourselves, living consciously, and listening to our body's messages before illness or injury forces us to pay attention are important aspects of self-care.

I've had one of those dramatic wake-up calls! Mine was a smack to the head Read More…





Sharing Cookies

It had been a rough week. Sarah's body was exhausted, her nails cracked, her hair frizzed and her head ached. She had, four weeks prior, traveled across the country to be a mom again to her grown daughter and was now returning home to her husband. She could hardly wait.

Sarah got past security. She needed this travel time to switch gears and slow down her heartbeat and was grateful to be alone with an hour to boarding. Ah, a kiosk with snacks, healthy snacks. After choosing a pack of trail mix cookies with no artificial anything, she grabbed a New York Times. She found a small white plastic table within earshot of her gate, sat down and immersed herself in her newspaper.

In her peripheral vision she saw a young man seat himself directly across from her at her tiny table. Handsome and well-groomed, he said nothing, but smiled as his eyes focused on hers. She squirmed inside, Read More





Are Relationships Going to the Dogs?

My goal in life is to be as good a person as
my dog already thinks I am.
-Anonymous

Do you long to experience an unconditional love relationship?

Despite our disillusionment over the years, perhaps deep down many of us are still holding out hope for "The One" – the ideal person who will make us feel special, listen to us, comfort us when we feel sad and lonely, take care of us when we're sick, greet us when we come home, be our best friend, and always believe the best about us.

We may have thought we'd found that partner, some of us may have even married him or her. And we thought it would last forever – but forever is a long time and people change. Perhaps we've become disenchanted; desirous, but less hopeful, of finding someone to share our lives with.

Where can we find that unconditional love, Read More





Live Your Passion and You Will Change the World

Don't ask what the world needs.
Ask what makes you come alive and go do it.
Because what the world needs is people who have come alive.
– Howard Thurman

 What is it that enlivens you, that you find joy in expressing, and that you would do for free because it's what nourishes you and gives meaning and fulfillment to your life? Most of us feel fortunate when we have such a passion—that quality of aliveness and intensity.

For some people it might be their job, for some a creative endeavor, and for others, it is in giving. People who are passionate about giving respond to the needs of others as to a calling. They are as committed and generous in their expressions of love and kindness as someone else might be about offering their gifts as an artist, writer, or teacher.

One time, I took a drawing class taught by an artist who told us: "I HAVE TO draw! I draw on anything that is available to me—paper bags, the back of a baseball ticket, a receipt … wherever I am." Read More





Kindness Starts With Me

A Model for Engaging Elementary School Children in a Lifestyle of Kindness

Learning compassion, much like learning a language, is easiest and most effective when it starts early. Advancing Compassion Project is helping to launch an innovative program that could serve as a model for elementary schools, helping students to think about kindness in their own lives, and use it to help build a better world.

Kindness Starts With Me is being developed by Linda Commito, author of "Love is the New Currency," and a former elementary school teacher. Its objective couldn't be more timely, as Linda noted: "When so much attention in the news has been focused on the effects of bullying, teaching a kindness lifestyle reinforces and inspires children to be kinder, more loving and accepting." From working with kids, she also realized the importance of involving them directly in the development of the kindness project – and she decided to design and test the program with a group of students at a Title One public school working with underprivileged youth…Read More About This Project…

 *************************************************************************************

Be sure to visit the site and share it with a friend!

Please support the continuation of this children's kindness program. All donations to the Kindness Starts With Me project are greatly appreciated!

 *************************************************************************************

"LOVE IS THE NEW CURRENCY – WHAT DOES IT TAKE TO FEEL HOPEFUL AND INSPIRED IN UNCERTAIN TIMES?"

      Staff Reports

      Redstone Review  

      Lyons, Colorado

      August 14th/September 18, 2013 edition

No matter where we turn, we hear stories about how bad it is "out there." Linda Commito's award winningLove Is the New Currency is a book about how good it is "in here" – inside the circle of love, compassion, and human connection that is created when we open our hearts to each other. The author has been on a passionate quest for the past three years to document stories of people who are making positive changes in simple, yet extraordinary ways.  In this book, she explores what everyday people are finding hopeful in their lives and what they are doing to create it.    Read More…

 

To support children's acts of kindness go to  Facebook.Com/KindnessStartsWithMe

Love Is the New Currency is a great gift
for your loved ones, friends…or yourself!

Celebrate a special occasion with a gift of the heart!

| | |
| --- | --- |
| Buy the Book | Buy the eBook |
| Available in paperback on Amazon.com | Available at… |

Click here for a list of Local Bookstores: CO, FL & MA Residents.
Or ask your local bookstore to order a copy for you.

Share your stories!
Who knows, they could be in the next book!

We don't need money to contribute to the well-being of others. Intangible gifts of the heart – laughter, joy, gratitude, kindness or simply withholding judgment – can be a currency of love that offers immeasurable service.

What is your "currency of love" and how are you sharing it with others?    

Seeking stories about kids performing acts of kindness!

If you have or know any children who are making a positive difference in their world,
please submit their stories here.

Please consider requesting a copy of Love Is the New Currency for the library system that you use.