"Manner's as a Spiritual Practice"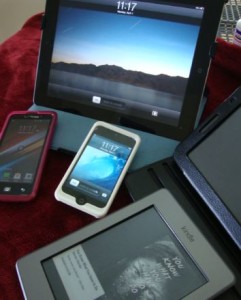 by Guest Blogger Jo Mooy
There are marvelous benefits of the digital world, like instantaneous communication and information at the finger-tips. But the fast-paced usage of smart devices has caused a huge gap in our ability to be aware of others. As individuals become addicted to devices which foster self-absorbing behavior, good manners and etiquette have gone by the wayside.
We've all seen the effects of poor manners. Instead of making eye contact with others, heads are bowed over a hand-held devices. In restaurants it's more important to check emails and texts than it is to interact with those you came to dine with.
"A Good Guest of the Planet"
Only when the last tree has died, the last river has been poisoned and the last fish has been caught, will we realize that we can't eat money.- NativeAmerican Cree proverb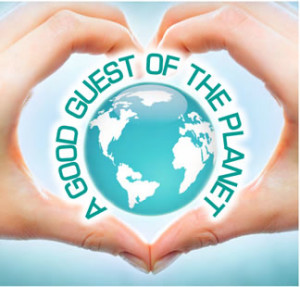 Why is it that we tend to value people, places and things more when we are at risk of losing them? It seems that when there's plenty, we're less likely to appreciate and take care of what we have. And for many, it's only when we see the rivers drying up, the dead fish encased in oil on the shores, the dark brown cloud on the horizon, and the birds falling from the sky that we take notice.
While it's hard not to be aware of the negative impact that we've had on the Earth—air and water pollution, deforestation, etc.—imminent loss makes it more likely that we will take action to preserve what we have and to prevent further depletion of our natural resources.
"Celebrate Kindness"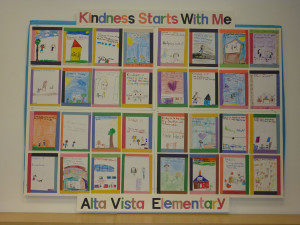 What does kindness look like? The students of Alta Vista Elementary School would love to show you through their profiles of kindness currently on display at Selby Library in Sarasota. A celebration launch party was held on the evening of April 3rd. There were about 140 people in attendance, including Mayor Atwell who acknowledged these students for the inspiring ways they focus on being kind every day.
These "Kindness Quilts," comprised of 300 individual portraits of kindness, will be on display at Selby for the month of April. They offer unique expressions of kindness at home and at school, as well as ways to be caring to animals, to the planet, and to oneself.
"I'm So Lucky" – Created by the Students of Alta Vista Elementary School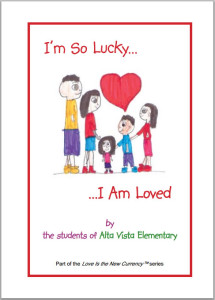 When Linda Commito met Gordon Mickelson, the 95 year old father of a friend, little did she know how this man would deeply touch her life in a very short time. Gordon spent his lifetime expressing in words and deeds his deep belief: I'm so lucky. Even when things got tough, he always found something to be grateful for.. (you can read Gordon's story here)
The booklet, "I'm So Lucky," created by the students of Alta Vista elementary school and dedicated to Gordon Mickelson, has arrived. Copies will be in every classroom, as well as the media center, for students to read the many reasons their classmates are grateful.
REWellnessHealth.com – Spotlight of the Month – Linda Commito – Article / Audio Interview

Audio Interview by Ruth-Ellen Weirsma:
This month it is a privilege to spotlight and introduce Linda Commito, author of Love Is the New Currency. Out of her own discouragement from the world's displayed negativity, Linda set out to find peace, balance and hope by penning other people's stories of how they shared their kindness and compassion.
Through a rich and inspiring collection of stories, Linda's book gives us an opportunity to look at love differently . . . as currency. Everyday people exchanging extraordinary acts of love and kindness to others; not only life changing for the receiver (the loved), but also the giver (the lover). Wouldn't it be wonderful if an attitude of love and kindness would be used as easily as the dollar bill slips through our hands?   Through her combined professional and personal experiences, read what Linda shares about what it means to be healthy.
Read More & Listen to Interview…
Coming Soon!
A Kid's Kindness site to read about and share inspiring acts of love and kindness.
What's New!
Linda Commito is the "Kindness Starts with Me Coordinator"at Alta Vista Elementary School.
Watch for more information on how kindness is spreading!
COMMUNITY GRATITUDE JOURNAL
What are the things, people, or situations in your life, for which you are most grateful?
Would you be willing to contribute to a "Community Gratitude Journal" where we can share our insights to inspire and uplift each other?  If we are stuck on how to find that place of appreciation, we can write or read about other people and the reasons they are finding to be grateful.
Love Is the New Currency is a great gift
for your loved ones, friends…or yourself!
Celebrate a special occasion with a gift of the heart!
| | |
| --- | --- |
| Buy the Book | Buy the eBook |
| Available in paperback on Amazon.com | Available at… |
Click here for a list of Local Bookstores: CO, FL & MA Residents.
Or ask your local bookstore to order a copy for you.
Share your stories!
Who knows, they could be in the next book!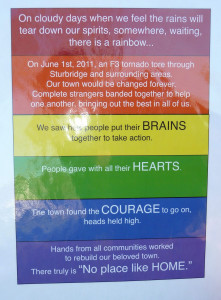 We don't need money to contribute to the well-being of others. Intangible gifts of the heart – laughter, joy, gratitude, kindness or simply withholding judgment – can be a currency of love that offers immeasurable service.
What is your "currency of love" and how are you sharing it with others?
Seeking stories about kids performing acts of kindness!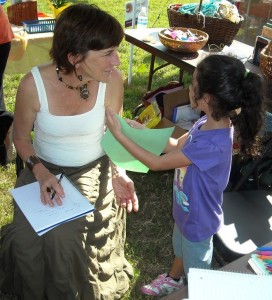 If you have or know any children who are making a positive difference in their world,
please submit their stories here.
Please consider requesting a copy of Love Is the New Currency for the library system that you use.