Are We Connecting in Ways That Matter? …
Global Neighborhood … "To love one's country is natural, but why must it end at that border?"   Pablo Cassals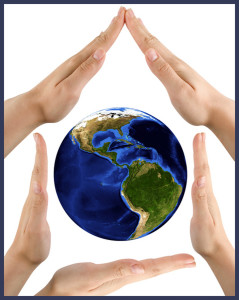 Have you ever heard these words as a child: "Finish your vegetables, because poor people are starving"? It didn't mean much to me then because I had never seen someone starving in China or India or anywhere. Today, because of cable television, we regularly see the hungry faces of people in other countries in our living rooms, kitchens, and classrooms. It makes the plight of others more tangible.
Is anyone really so far away? Even if people look different than we do, are they really?  Don't they hurt like we do when they lose a loved one? Don't they suffer if they lose their homes or businesses? And don't they feel despair when they're hungry, sick, lonely, or weary? It's evident that our neighbors are everywhere and we all need each other's help.  Read More…
Helping Children to Walk a Path of Kindness …
I grew up in easier times. Although most of us never talked about kindness, we lived by The Golden Rule, treating others with respect and caring. It was a simple life where neighbors knew and helped each other, we were safe at home and at school, and we felt cared for, with a roof over our heads, enough food to eat, and someone to turn to in times of trouble.
Fast forward to today's world where it's sometimes difficult to feel positive and hopeful – especially after reading the daily news.  How can we create a more loving world for children who may not have the support systems that we grew up with? We can each make a difference in our own unique way. In fact, most often it is the simplest things that people have said or done for us that have changed the focus or direction of our lives.
I realized that if I truly wanted to make a difference by getting a message of love and kindness out into the world I needed to take it up a notch, and what better place to start than with children?
I had already been working as a part-time volunteer at Alta Vista Elementary School, a Title One school in Sarasota, Florida, where Principal Dr. Barbara Shirley and Assistant Principal Dehea Smith foster an environment that emphasizes the qualities of caring, responsibility, trust, honesty and family. Here was a perfect opportunity to do more.
Alta Vista's students come from diverse cultures and backgrounds and have multiple challenges, yet I found them to be engaging and open to learning. I proposed doing a kindness project at the school, which we called Kindness Starts with Me.            
Kindness Starts With Me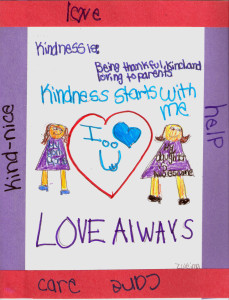 "What does kindness look like? How are you kind at home and at school?" I asked some students sitting in a circle on the floor, hands waving as they eagerly offered to share what they were doing to be kind.
"Kindness is helping someone to sound out words that they don't know," said one student.  Others offered: "Kindness is not calling someone names."  "I am kind when I let someone use my eraser, or give someone a pencil." "Kindness is inviting a new student to play at recess"or "Helping someone with a broken arm to carry their tray."  At home: "I am kind when I share my toys or read to my little sister," or "I am kind when I help my mom to cook." Read More…
In a Moment … 
Life can change in a moment.  One day you're healthy and the next day your life is transformed by an accident or diagnosis that will forever affect the quality of your life. One day you have a beloved parent or friend, loved one, pet… and the next day you no longer have their comforting presence or their unconditional support.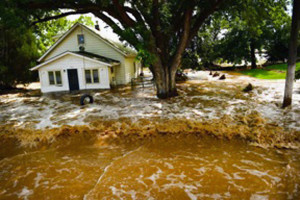 And in what feels like moments, you can find your home flooded, or worse – gone, and your valued possessions ruined. Nature has no mercy and it doesn't play favorites, much as we'd like to believe that when our house is sound while a neighbor's is devastated by floodwaters.
The recent flooding in Colorado has been shocking and humbling as residents realize how little control any of us have over our surroundings. We're amazed that sweet little creeks could become raging rivers, that roads we used daily have been washed away, and that entire towns need to be evacuated. How could such devastation happen so suddenly?  We realize that we can only live our life in this moment, for we never know what the next one will bring.  Read More…
What Are You Noticing?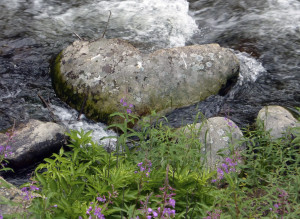 "We drop feathers, coins, and other signs upon your path to remind you that you're loved and never alone."  –  from Doreen Virtue's Angel Oracle Cards.
The signs are everywhere!  I've found feathers in the most unlikely places – in the ladies room of a local bookstore, in the aisle of the supermarket, or the entry to my home.
And the coins, along with the feathers, always bring a smile as I look down to find a token of hope and encouragement.  Once a friend and I were walking in the middle of a neighborhood street talking about the things that seem to just show up, when we looked down and each found three coins scattered on the road.  You might have thought that we had discovered pieces of gold, and perhaps they were – golden messages reminding us that we are loved and being watched over.   Read More…
"Decisions, Decisions!"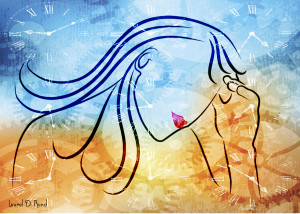 The clock ticked away, reminding me how long I had been tossing and turning as I weighed the consequences of my financial decision.  Why had I been so quick to jump at someone's recommendation when my gut told me to wait?  "Costly mistake," I thought, regretting the retirement money lost.
And that led me to question other decisions … should I have hired that contractor, did I choose the right doctor, why did I make that purchase, what should I have said or not said, done or not done … and on and on it went.  At 3:00 a.m. I asked myself, "Well, Linda, are there any other things you would like to beat yourself up about?"  Silence.  I had covered quite a number of concerns for one night.  I finally fell asleep.    Read More…
"LOVE IS THE NEW CURRENCY – WHAT DOES IT TAKE TO FEEL HOPEFUL AND INSPIRED IN UNCERTAIN TIMES?"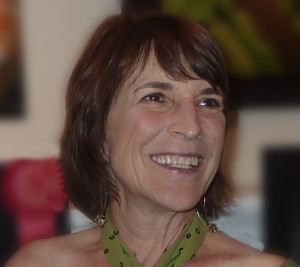 Staff Reports
      Redstone Review  
      Lyons, Colorado
      August 14th/September 18, 2013 edition
No matter where we turn, we hear stories about how bad it is "out there." Linda Commito's award winningLove Is the New Currency is a book about how good it is "in here" – inside the circle of love, compassion, and human connection that is created when we open our hearts to each other. The author has been on a passionate quest for the past three years to document stories of people who are making positive changes in simple, yet extraordinary ways.  In this book, she explores what everyday people are finding hopeful in their lives and what they are doing to create it.    Read More…
"Celebrate Kindness"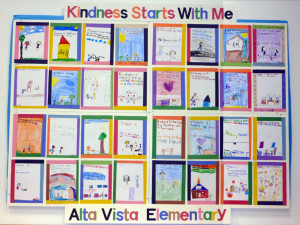 What does kindness look like?  The students of Alta Vista Elementary School created "Kindness Quilts," comprised of hundreds of individual portraits of kindness, demonstrating unique expressions of kindness at home and at school, as well as ways to be caring to animals, to the planet, and to oneself.
A celebration launch party was held on the evening of April 3rd at Selby Library with about 140 people in attendance. Sarasota's Mayor Atwell acknowledged these students for the inspiring ways they focus on being kind every day.    Read More…
"I'm So Lucky" – Created by the Students of Alta Vista Elementary School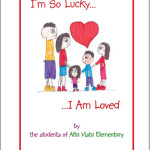 When Linda Commito met Gordon Mickelson, the 95 year old father of a friend, little did she know how this man would deeply touch her life in a very short time. Gordon spent his lifetime expressing in words and deeds his deep belief: I'm so lucky. Even when things got tough, he always found something to be grateful for (you can read Gordon's story here.)
The booklet, "I'm So Lucky," created by the students of Alta Vista elementary school and dedicated to Gordon Mickelson, has arrived.  Read why these students are feeling grateful.   Copies are available by clicking here.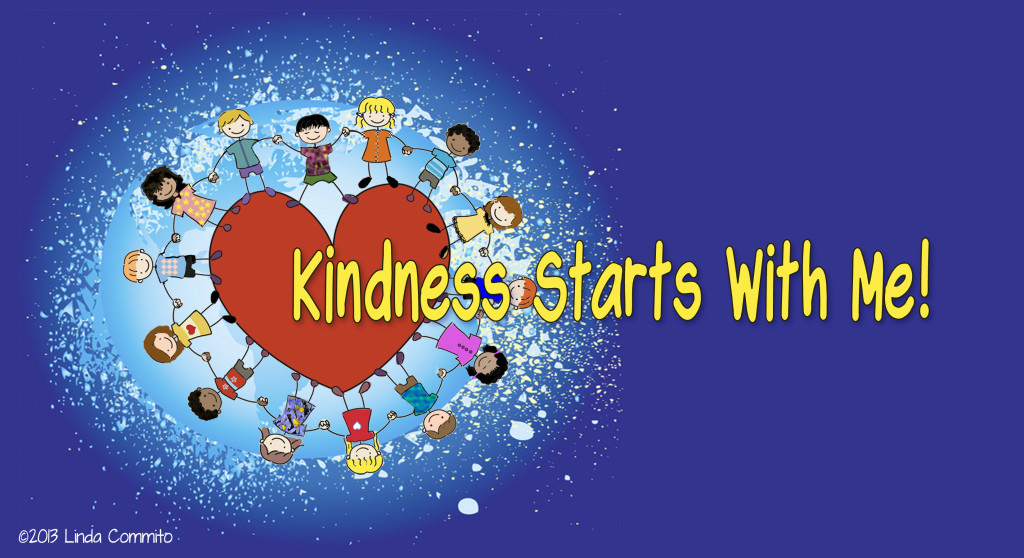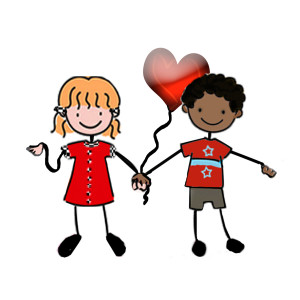 To support children's acts of kindness go to  Facebook.Com/KindnessStartsWithMe
Love Is the New Currency is a great gift
for your loved ones, friends…or yourself!
Celebrate a special occasion with a gift of the heart!
| | |
| --- | --- |
| Buy the Book | Buy the eBook |
| Available in paperback on Amazon.com | Available at… |
Click here for a list of Local Bookstores: CO, FL & MA Residents.
Or ask your local bookstore to order a copy for you.
Share your stories!
Who knows, they could be in the next book!
We don't need money to contribute to the well-being of others. Intangible gifts of the heart – laughter, joy, gratitude,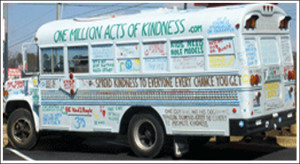 kindness or simply withholding judgment – can be a currency of love that offers immeasurable service.
Have you seen the Kindness Bus?  Here's one man's amazing journey to make a  difference. www.onemillionactsofkindness.com
What is your "currency of love" and how are you sharing it with others?    
Seeking stories about kids performing acts of kindness!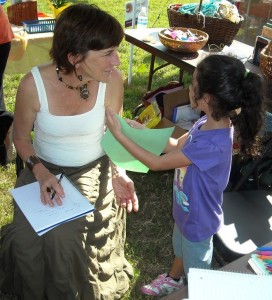 If you have or know any children who are making a positive difference in their world,
please submit their stories here.
Please consider requesting a copy of Love Is the New Currency for the library system that you use.