Local author seeks, provides inspiration
By Mark Ashton –Staff Writer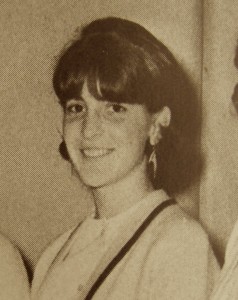 SOUTHBRIDGE – The first time Linda Commito (Marianhill Central Catholic High School) left Southbridge, the town was still bustling every Thursday night. Having recently celebrated its Sesquicentennial (150th) birthday, it was rich in diversity, with a strong sense of community. TV staples of the day included Lawrence Welk, Mister Rogers, Rowan & Martin's "Laugh In," and – very shortly – "The Mary Tyler Moore Show," with such already established co-stars as the ever-enduring Betty White.
Meanwhile, the Beatles summed up the tenor of the times with "All you need is love!"
The last time Commito returned to Southbridge (give or take a family visit) was just under a year ago, for a book signing – and reading – at the Quinebaug Valley Center for the Arts & Humanities (QVCAH).
She was introducing her first book, "Love Is the New Currency," and sharing some of the "incredible and uplifting" stories that inspired her to write it. The book includes dozens of modern expressions of love, appreciation, and gratitude, along with suggestions for how to practice random acts of kindness – for the benefit of both lovers and lovees.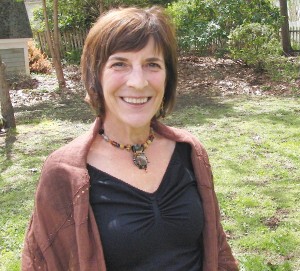 Commito considers the book a collection of life-altering – for some people even life-saving – tales, which is why she chose to compile, write, edit, and share them with the rest of the world. On page 225 is the thematic reflection: "All you need is love!"
Since that last visit to Southbridge, Commito has been busy promoting "New Currency," largely at gatherings and book-related events in Florida, as well as via her own website, for which she writes a monthly newsletter. Following an International Book Fair in Venice (Florida), she also recently agreed to speak at the local Rotary Club in Sarasota.
"The journey of writing this book has been a huge gift for me, providing so much hope and inspiration," she says. Her "New Currency" was recently named one of the Top 12 Valentine Picks by "Spirited Woman" magazine and has also proven "very popular" with mothers, says Commito.
The author (slash speaker, entrepreneur, consultant, and teacher) returned to Southbridge again in April ("I've been wanting to spend more time with family," she says. "I try to come in the spring and fall") and spoke a bit about both the sequel she's writing to "New Currency" and some other projects that have kept her creative juices flowing.
"Each book is like a child," she says. "I have a few books in me, and I hope to give birth to them all."
She's currently in the process of collecting stories for the sequel ("It's taking a little longer, though I'm hearing from a lot of people," she says.) but is also working on a kids book that, ironically, was inspired by a series of conversations with a 95-year-old friend in the final stages of hospice care.
"He was so inspiring to me," she says of her visits. "Every time I saw him, he would say something like, 'I am so lucky I was raised on a farm; I am so lucky I was in the service and able to meet Stalin and Roosevelt and Churchill.' He truly believed his was an incredibly happy life – not that it was always without challenges, but he was always able to turn the trials around."
Commito acknowledges that her friend helped her appreciate her own life even more, especially when one day he greeted her with, "I am so lucky I was able to turn over in bed last night and get some sleep."
Her new plan, then, is to create a children's book – dedicated to her nonagenarian friend – based on kids' completions of "I am so happy (because) … ." The kids' thoughts will be accompanied by their original artwork. Commito has already been volunteering at a school in Florida, collecting kids' notes (and pictures) in appreciation of their families, their friends, and their pets. Uniquely touching, she adds, are the responses from youngsters who write about appreciating "a safe home."
Commito hopes to complete the kids book project fairly soon, perhaps this year, but in the meantime she's also working on another project – one chronicling childrens' "acts of kindness," which she finds inspiring, and which she hopes will inspire other kids to want to do likewise.
"Unlike all the anti-bullying efforts," she says, "this one is aimed at teaching kids the joys of positive thinking. It all starts with children. If we can change even one child's life for the better, then we can take advantage of the ripple effect."
Which, of course, leads to yet another discussion – of her next next book, one dealing with that "ripple effect," whereby one person's good deeds encourage and inspire someone else's kindness and generosity – along the lines of the "pay it forward" concept of both book and movie fame.
Commito's website, meanwhile (www.loveisthenewcurrency.com), continues to highlight her suggestions for dealing with the storms of modern living, and continues to solicit stories of "giving and receiving" that support her belief in the powers of positive thinking. The website's next newsletter, she says, will deal with "aging – but from a humorous perspective."
Speaking of good humor – and good memories, Commito recently recalled her childhood in Southbridge, growing up on South Street, with a couple of brothers, in and around Art's Variety – their father's store – and enjoying the excitement of Thursday night excursions downtown.
"It was at Art's that I learned the importance of community," she says. "I worked there and it was a second home for me – and for a lot of people, so I grew up with that sense of community and belonging."
As for the community of people who have grown to appreciate "New Currency," Commito says she's still "expanding" her education about online promotion but is thus far thrilled with the support she has received from friends, family, and at book fairs, book signings, and all her speaking engagements.
Whenever she's back in the area, Commito enjoys reminiscing with old – and frequently lifelong – friends. After graduating from Marianhill C.C.H.S. and then Stonehill College (in Easton), which she says has been "very supportive" of her book, she returned to Southbridge to teach second-grade at West Street School, just around the corner from her childhood neighborhood, and then went through a series of comings and goings that included some time in Boulder, Colorado.
"I have some friends I've known since I was seven," she says of those who've remained in Central Massachusetts. "I am so lucky that we're still good friends." It's as if she's already writing the introduction to her kids book on the "I'm so lucky …" theme.
"Good and bad things happen to all of us," says Commito. "It's how we respond, it's how we choose to look at things that makes the real difference." Her own choice of perspectives seems to be as upbeat as the stories in "Love Is the New Currency." And in its pending sequel – and in the other "offspring" whose births she is anticipating.
At a book signing last fall, where Commito first learned that her book is "extremely popular among moms," an 80-year-old Mississippi woman informed her that her book was not only enjoyable, but "better than Betty White's new book."
The TV comedienne may have a 30-year head start, but Linda Commito seems finally to have found an audience of her very own!
If you have a suggestion for a "Where Are They Now?" profile of a Southbridge native or former resident, please contact Mark Ashton at: mark@stonebridgepress.com; or call 508-909-4144.